Director's Welcome
Dear Prospective Family,
Thank you for your interest in Belmont Nursery School. We are very proud of our school and look forward to introducing you to our school and showing you our two bright, cheerful and wonderful classrooms. Our school accepts children between 2.9 and 5 years old. The school employs a professional staff committed to early childhood education. At times children are actively engaged and at other times perfectly quiet, it is always warm and relaxed. It's a place where children can fully be themselves learning and having fun. We help intellects grow and imaginations emerge. We support children in their first efforts at making friends, nurture self-esteem and confidence and teach about trust, tolerance and respect. I look forward to meeting you. If you have any questions or would like to schedule a tour of our program, please don't hesitate to contact me.
Nancy Elander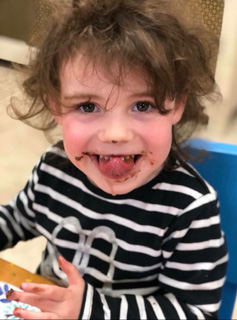 © 2000-2019 -- Original website concept by Refugio Creative Enterprises.